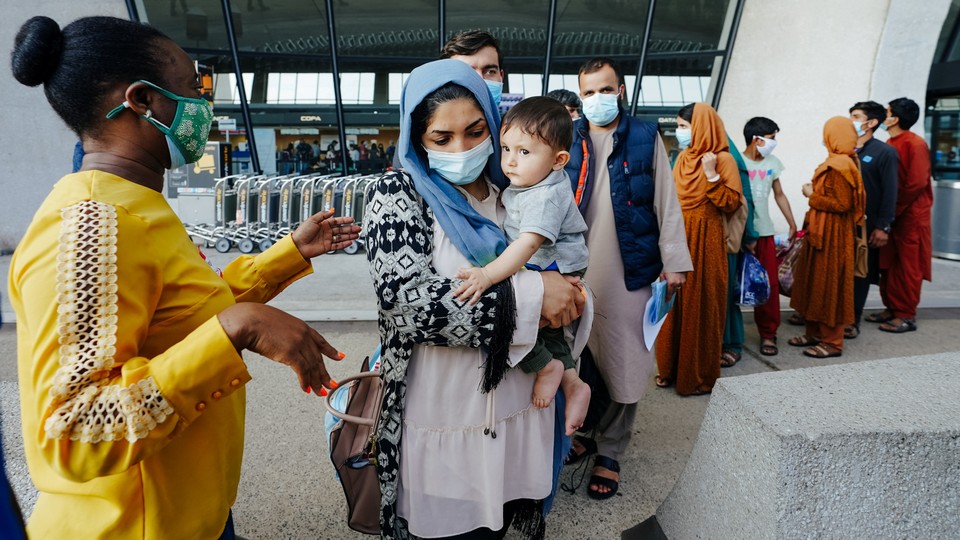 Sanya's Hope For Children (SHFC) welcome kits for Afghan refugees in Minnesota.
Minnesota is expecting to welcome up to 65 Afghans on special immigrant visas by the end of September, according to the Minnesota Department of Human Services. More than half have already arrived as of mid-August. Sanya's Hope For Children (SHFC) has decided to assist in this humanitarian effort.  Due to the ongoing pandemic situation, we have decided to fundraise to provide gifts cards and SHFC bags to 65 Afghan families.
Per Governor Waltz's letter to President Biden: "Minnesotans believe in treating all people with respect and dignity, and we have a strong tradition of welcoming those who seek refuge and supporting them to rebuild their lives and become part of our communities. Minnesota is eager to uphold that tradition by welcoming families and children and providing the stable foundation they need to rebuild their lives, achieve their highest potential, and contribute to our state."
In order to achieve our mission, we have set up a minimum fundraising goal of $6,500. We know our community cares and will help us reach this goal. 
This fundraising goal is based on $100 per family and includes the following: 
Basic necessities of toiletries such as toothpaste, toothbrush, hairbrush, lotion, towel, soap, shampoo, and conditioner and Basic food = $100 per family of 4 
Please donate generously by clicking on this link https://www.sanyashopeforchildren.org/donate/
or to donate by check to SHFC 
If you have any additional questions, please contact Dilshad at 952-201-1920 or Michelle at 612-701-6646.
We are a registered 501(c)(3). All of your donations are tax-deductible.
Thank you and God bless you.